Content Marketing Done Right
It's crowded online and it feels as if the only way to get seen is to "pay-to-play", but ads get expensive. And my friend, throwing your money to "boost a post" while crossing your fingers isn't the marketing strategy you deserve.
Whether you are a blogger or small business, the truth is, your website should be bringing you in an extra $100, $500 or even $1,000 dollars a month. Those blog posts you've written? They should be growing your email list by hundreds of new subscribers each month, selling your products and creating a community of passionate fans around your brand.
And want in a secret? You can do all that just by landing higher within the search results.
But I get it. It feels too competitive and you're being told left, right and center that you should "post more", "go live more" and now you're burnt out. Well, what if I told you that learning to master your search engine presence is not only do-able, it's also easy and won't take up any extra time.
Finally, your content is going to be working for you by bringing in sales, leads and brand fans!
Does this sound like you?
 You're burnt out from trying to get your stuff seen and you're beginning to think that this whole online biz/blog thing just isn't for you
 Your email list is growing at a snail's pace and you just don't know how to find people who actually want to subscribe
 You're tired of only getting traffic to your website if you are online promoting (and you might not even be getting much traffic to begin with)
 You're done with listening to the "gurus" talk about how easy this whole online biz/blogging thing is
 If you nodded your head along to any (or all) of the above points, welcome! You are in the right spot!
Imagine being able to:
 attract your dream clients and readers who are lining up to buy your services, consume your content and sign up for your email list.
 take a couple days off and see your email list grow and products being sold, even without you being online 24/7. Because #familytime is more important than being online all the time!
 write content that sells products and services and not worry about sounding icky and "sale-sy" (because you'll be a rockstar at writing blog posts that your audience wants to take action on).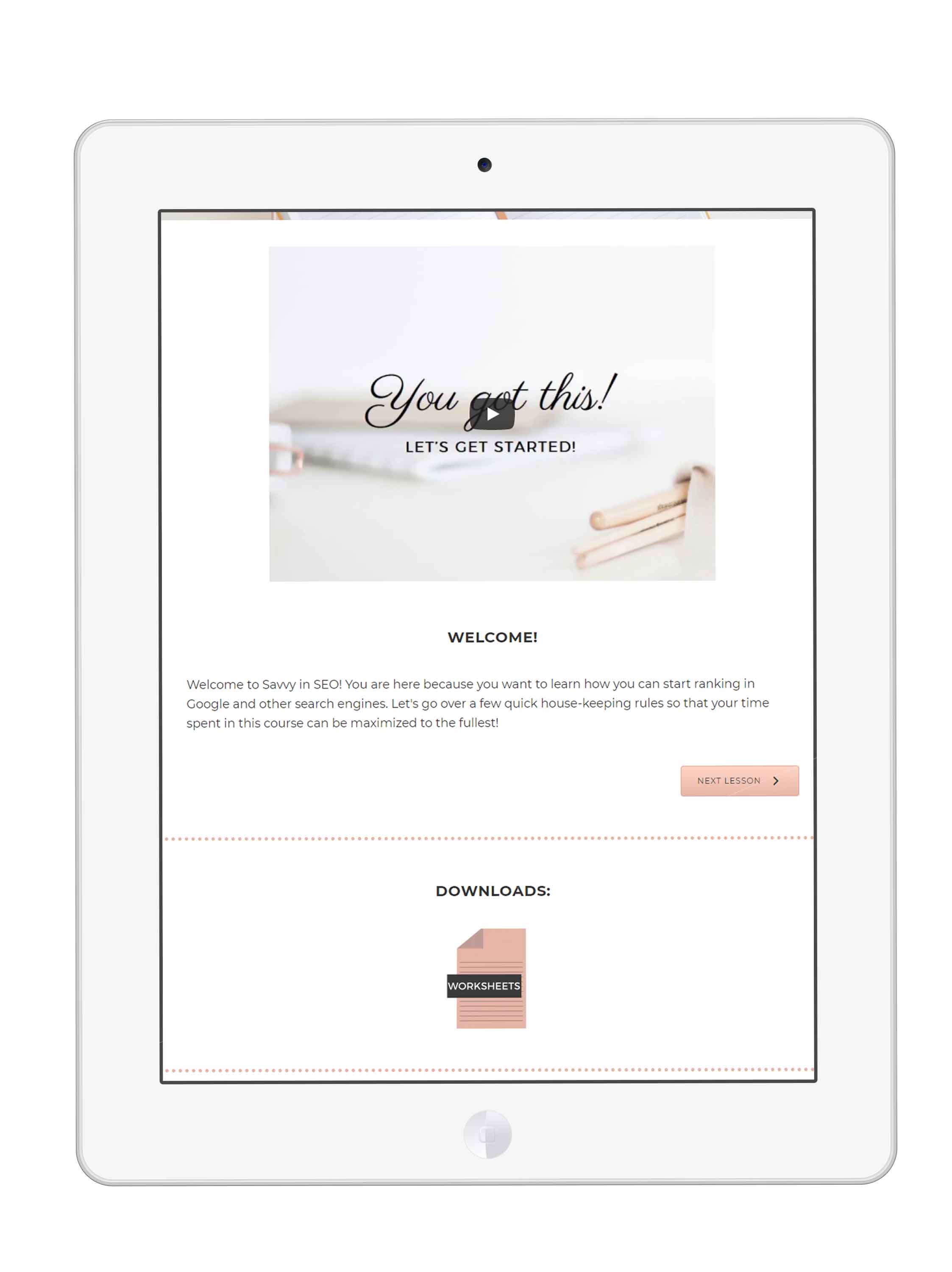 your content marketing should be earning you sales
People are Googling queries to try and find the products and services you are offering because they want to hire you, the only problem? You aren't showing up in the search results, your dream customers aren't finding you, and you aren't making as many sales, gaining as many email subscribers or driving as much traffic to your website as you should be.
Which is why you need the Savvy in SEO e-course!
You'll learn everything from finding the right keywords to rank your website for, to building up a brand that is seen as an authority in your niche.
Learn SEO from A-Z!
Here's what you'll  learn when you sign up for this e-course:
Module 1 (4 lessons, 2 reference sheets)
How does SEO work?
The FREE tools you need to be using for your SEO strategy
Module 2 (5 lessons, 3 worksheets, 1 cheat sheet, 1 quiz)
How to find keywords that will GROW your subscribers, sales, affiliate income and traffic
The secret to finding keywords that will get you ranking on page 1
How to outrank your competition every. single. time.
How to employ SEO without losing your brand voice
Module 3 (5 lessons, 1 instructional sheet, 1 checklist)
Where to put all your keywords (including places most people forget)
How to avoid PENALTIES from Google through learning my little tips and tricks to optimize your website
How you can make your website run faster than your competition (because Google doesn't like slow websites)
Easy fixes to optimize your website RIGHT NOW (no coding required)
Module 4 (4 lessons, 1 worksheet, 2 swipe files)
How to get your content featured on BIG authority websites in your niche to drive in massive amounts of traffic
How to build your website's authority so that you become known as a leader in your niche
✔How to properly label your links to avoid penalities from Google
Bonus 1
Want to learn how to track your SEO efforts? In this bonus, I will teach you what free tools you can use to see what keywords you are ranking for and how you can increase those rankings!
Please note: for this bonus, you must be self-hosted as you cannot view your analytical data without owning your domain and self-hosting. For questions regarding this, please contact [email protected].
Bonus 2
Want to learn how to track your SEO efforts even further? In this bonus, I will teach you how to use Google Analytics to see how much traffic you are getting from Google! This will help you watch your website grow.
Please note: for this bonus, you must be self-hosted as you cannot view your analytical data without owning your domain and self-hosting. For questions regarding this, please contact [email protected].
Bonus 3
I will personally go through one piece of content you have written to ensure it will rank as high as possible within the search results!
Bonus 4
You will receive a FREE copy of my popular e-book Brand & Style which will teach you exactly how to build a solid DIY brand without it looking DIY.
Bonus 5
You will receive a FREE copy of my brand new e-book From Pennies to Profit where you will learn exactly how you can earn an income from your blog.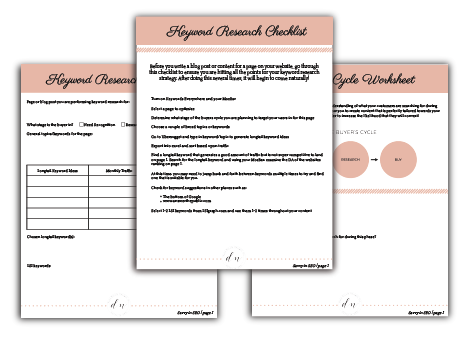 But don't just take my word for it...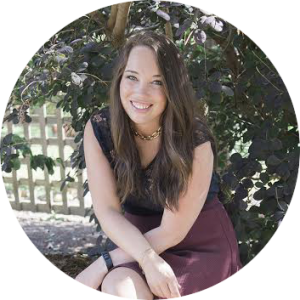 Learning from Dana is like having a conversation with an old friend. Now I have a useable game plan that I can actually stick to and help my site grow!
"Before taking Savvy in SEO I thought that I was doing "okay" at optimizing my site. I felt like I was doing the best I could without being a professional and not even really knowing what else I could do! Taking Savvy in SEO was such an eye opening experience! I had no idea how much I didn't know! But, now I have a useable game plan that I can actually stick to and help my site grow.
Since taking Dana's course I have had two brands reach out to me and offer collaborations, something that has never happened before! I am usually the one reaching out."
Jane @ Typically Jane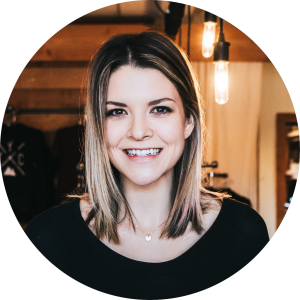 It was like someone was telling me the simple secrets to get on that first page of Google!
"Before enrolling in Savvy in SEO, I didn't even know what SEO stood for. I was nervous it was going to be confusing website jargon that an average jane like myself would find difficult to understand, but it wasn't at all. It all made sense and I was so happy to learn better ways to set up my web page, like someone was telling me the simple secrets to get on that first page of Google.
This course has given me the tools to increase my SEO all on my own without hiring someone to do it for me. I liked that it wasn't overly time consuming, and that everything was new information yet easy to understand and follow. Savvy in SEO does a great job of taking you step by step through the process of improving your SEO through videos, audio, and worksheets.
Since taking Savvy in SEO, new purchasing inquiries have listed that they found me on Google where usually it's always Instagram or word of mouth! I am also gaining more inquiries from stores outside of the city I am located in!"
Holly @ Milk Jar Candle Co
It's time you stop trying to patch together your online marketing plan
 and finally put one together that will work!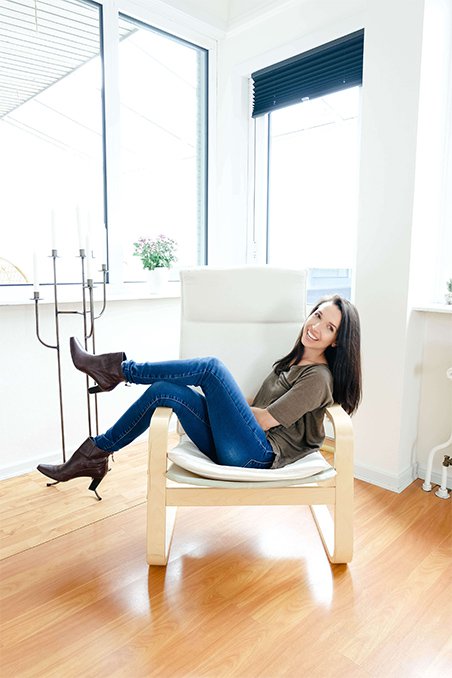 Meet your mentor and newest gal-pal
I'm Dana! A web designer and SEO copywriter who always has a cup of tea in one hand, and a pen and paper in the other. I believe that all your hard work online should pay off. You shouldn't have to spend hours of your day promoting on social media when you can have free traffic pouring in from Google with absolutely no ads.
I've helped hundreds of bloggers and small business owners understand how they can use the power of SEO and online marketing to explode their businesses and it's time you get in on the action.
I want to teach you the exact same strategies I've implemented to draw in over 60,000 potential customers to my site each month which results in new clients, email subscribers and affiliate income all on auto-pilot.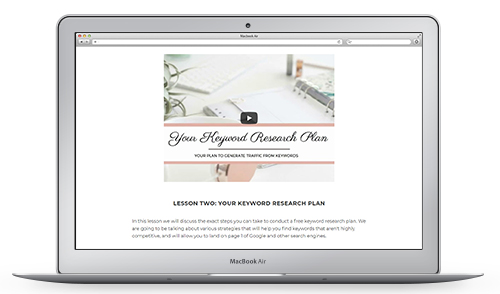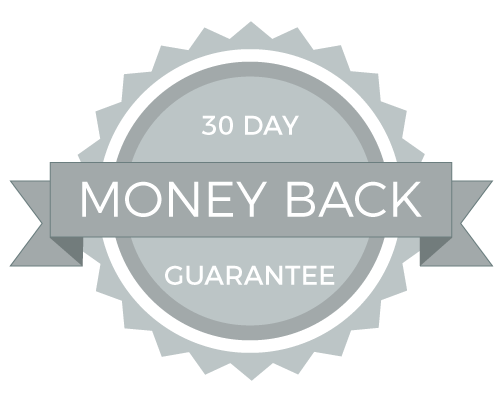 30 day money back garauntee
(even though you won't need it)
Savvy in SEO is one-of-a-kind in that you don't need to be a tech genius to understand or apply any of the knowledge. However, I understand that sometimes all this tech-stuff might still feel overwhelming which is why I'm giving you the chance to go through Savvy in SEO for 30 days to see just how it can work for you!
ALL this is yours 🙂
Lifetime Access: $147
Lifetime access to Savvy in SEO
18 video recorded lessons
12 educational worksheets & PDF's to really help you apply your new knowledge
Access to my EXCLUSIVE SEO brand voice quiz to help you bring clarity to how you can combine SEO with your brand voice
Downloadable lesson videos
Private Facebook Group
Personal Support
BONUS #1: Using Google Analytics to Increase Your Rankings
BONUS #2: Using Google Search Console to Increase Your Rankings
BONUS #3: SEO Audit by Dana Nicole of one (1) piece of content (max 2,000 words) *must be submitted within 60 days*
BONUS #4: Access to Brand & Style e-book
BONUS #5: Access to Pennies to Profit e-book
FAQ's
Will I need to buy any fancy software for this? Nope! All the tools we will be using in Savvy in SEO are completely FREE!
Is this course worth the price? This course is worth every penny. Think about it - if you learn how to get onto the first page of Google, the impact that will have on your business is incredible! Savvy in SEO has helped small businesses and bloggers fill orders, gain sponsorships and more!
Does my website/blog need to be self-hosted? Being self-hosted will help you with some of the content. If you aren't self-hosted, you won't be able to set up Google Analytics, Google Search Console or be able to optimize certain parts of your website. If you are serious about growing your online business or blog, you will need to move to a self-hosted platform and I'd be more than happy to help you. Please reach out to me at [email protected] if you are wanting to self host!
How long do I get access? As long as the course remains open, you have access to it!
Do I need to sell a product for this course to be beneficial? No ma'am! This course is for anyone with a website - whether they be a blogger or an online business owner!
I'm super busy, will I have time for this course? I developed this course with the busy entrepreneur/blogger in mind. I built it around a tested strategy that won't take up hours of your time each week! If you have an extra hour or two to spare each week, that will be enough to finish the course within a few weeks as well as do the coursework!
When you sign up, you'll also be able to download a roadmap that I have developed to help you finish the course in 2 weeks or 4 weeks. The schedule I have set out can help you reach your goals!